18 October 2022
Registration from 6.30-7pm at the Postgraduate Centre
Lecture from 7pm-8.30pm in Lecture Theatre 2, Glasgow Dental School.
"They are not as good as they use to be – are they?": An update on Dental Education.
Professor Aileen Bell will examine the changes and challenges faced by generations of Glasgow dental school students and graduates. She will also detail current methods of teaching and assessment in dental education, in general and in Glasgow.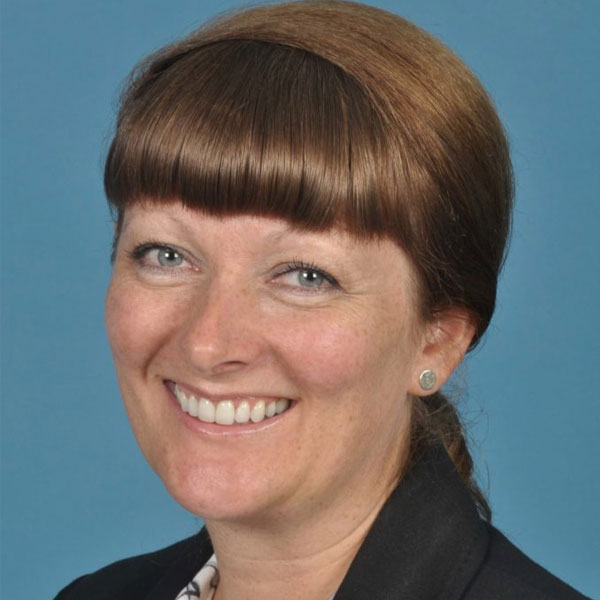 To consider recent generations of dental students and dental graduates.
To explore the changes, challenges and differences in dental education over time.
Development Outcomes and Topics
An appreciation of generational differences and similarities
An understanding of current methods of teaching and assessment in dental education, in general and in Glasgow.
An appreciation of the complexities and challenges in dental education, particularly in recent times.
Professor Aileen Bell is the Head of the University of Glasgow Dental School. She has been in this role since September 2021 and before this she was Director of the undergraduate dental programme from 2013. She is Professor of Oral Surgery & Dental Education and Honorary Consultant in Oral Surgery, gaining her Professorship in July 2021. She is involved across the whole continuum of dental education, from undergraduate to postgraduate and specialist training, with roles as the Training Programme Director for Oral Surgery Specialist Training in the West of Scotland and the Chair of the Royal Colleges exit fellowship examination, the ISFE. Her clinical interests lie in Dental Implantology and bone augmentation techniques. Her Scholarship and Educational Research interests centre around assessment in dental education and teaching in oral surgery.
She graduated from the University of Stirling with a BSc Honours First Class in Biology in 1990 and thereafter arrived at the University of Glasgow Dental School as a science graduate to carry out a PhD in Oral Pathology, which was supervised by the late Dr Jim Rennie. She graduated from Glasgow with a PhD in 1993 and joined the undergraduate BDS programme as a second first degree student graduating with a BDS with Honours, The Dean Webster Prize and the Lord Provost's Prize in 1998. Following this she embarked on a two year General Professional Training programme which included one year as a Vocational Trainee with Irene and Roddy Black in Eaglesham and one year in Glasgow Dental Hospital as a GPT House Officer in Oral Surgery, Oral Medicine and Periodontology. She then spent a further two years in Glasgow Dental Hospital as a Senior House Officer in Oral Surgery and Oral Medicine, with On Call duties via Canniesburn Hospital. In 2002 she took up a 3 year NHS Specialist Training Post in Surgical Dentistry in Glasgow. She continued to work as an assistant in Irene and Roddy Black's Dental Practice at weekends after her VT year until 2004. After two years in the Surgical Dentistry Specialist Training post she was persuaded to move to an Academic Oral & Maxillofacial Surgery Specialist Training post working in a number of different locations including Glasgow Dental Hospital & School, the then Southern General Hospital, Stobhill, Victoria Infirmary, Glasgow Royal Infirmary, the Royal Hospital for Sick Children, Stirling Royal Infirmary, Falkirk General, Livingston St John's, Edinburgh Royal Infirmary and Aberdeen Royal Infirmary.  She completed the IFSE Oral Surgery RCPS Glasgow and CCST in 2008 and took up a Senior Lecturer/Hon Consultant post in Glasgow Dental Hospital & School in 2009. She became the Deputy Director of Dental Education later that year. While she has spent time in training out with Glasgow it is safe to say that Professor Bell "belongs to Glasgow".
Please log in to view the recording: