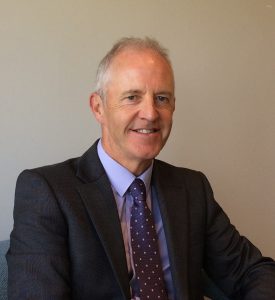 A word from this session's President, Roddy Black
I am delighted and honoured to have been invited to be President of the Glasgow Odontological Society for this coming year.
I have been a member of the society for many years having joined after graduating in 1981.
It is a wonderful society that provides the perfect mix of educational lectures along with a great sense of fellowship and a chance to keep in touch with colleagues and friends both old and new.
In more recent years the society has flourished with an increasing number of new members, helped by the hard work of the committee and the development of the website which has facilitated the very encouraging attendances at meetings.
One of my roles as President is to invite speakers to address the Society at our 5 educational sessions and I believe we have organised a very engaging programme with topics ranging from restorative dental care to forensic dentistry, patient safety and palliative care.  Full details will be published on the website shortly.
There are six meetings over the season held on Tuesday evenings with the lecture starting at 7.00pm and registration at 6.30. The venue will be the lecture theatres in the Dental Hospital (Please note the December meeting will be in the Anatomy Building at the university). The web site makes the booking process very straight forward.
The annual dinner will be on Saturday 23 February 2019 and will again be in the Royal College of Physicians and Surgeons in Glasgow.  I'm sure this will be up to the standard of previous years and another great night will be had by all!
We look forward to welcoming you to the first meeting on the 23 October 2018. I do hope you can come along to join us and please encourage colleagues to do the same.
Roddy Black
If you require any further information about the Society, please contact our secretary, Fiona R Mackenzie, at support@glasgowodonto.org.