The Glasgow Odontological Society today aims to be a true reflection of the dental profession.
In 1902 our founders established a club which initially limited membership to just 15. Over the years the exclusive nature of the Society has been replaced by a core belief in providing accessible, high quality lectures focusing on relevant topics.
In 2018 our council now includes more women than ever before and a balanced blend of hospital-based and general practice dentists. Between us we have many years of experience of working in dentistry. At the same time the society's one-term presidential system ensures that we focus on fresh ideas and keep up to date with what is current in the profession.
Why I became involved with the Glasgow Odontological Society
Joanna Morrison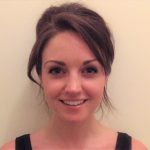 I graduated from the University of Glasgow in 2009 and enjoyed attending the Glasgow Odontological Society meetings over the next few years while I worked in SHO posts at Glasgow Dental Hospital. I left Glasgow to complete my specialist training in Special Care Dentistry in NHS Tayside from 2014-2017 and really missed being able to attend the meetings. I was therefore delighted to be able to join the society again as a Council Member on my return to the west coast to work as a Dental Officer for NHS Lanarkshire Public Dental Service.
The meetings cover such an interesting variety of topics, presented by eminent and highly experienced speakers and provide a great opportunity to gain valuable and relevant CPD while networking with dental colleagues.
Joanna Morrison, 2018
Callum Wemyss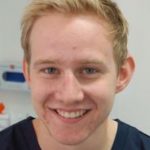 During my undergraduate years at Glasgow Dental School (class of 2015) I attended Odonto meetings and found them to be very interesting. In my vocational training year I became a member and remember feeling very inspired listening to the renowned speakers. I have remained a member throughout my core training years and was very honoured to be asked if I wanted to join the council in 2018.
I think this is a very important society for dentists in the West of Scotland, or indeed anywhere in Scotland to join. It is an opportunity to hear some of UK's most influential speakers in their field for an extremely reasonable price. I would especially encourage young dentists to join as it is a great way to stay in touch with people you studied alongside but also to make new links with more experienced colleagues and dentists working in general, public and hospital dental services.
Callum Wemyss, 2018
Lewis Olsson, SHO in OMFS at the QEUH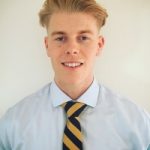 I first became involved in the Glasgow Odontological Society as a student member in 2015, and was delighted to join the council in 2017. There is a wide array of subjects covered at the meetings, delivered by experts in the respective fields. They are often entertaining, inspiring and always informative. And for £30 a year, it is the most affordable CPD around! What I really admire about the society is the way in which it brings together members from every aspect of the profession – something that is rarely done. The meetings are therefore a great way to meet and catch up with colleagues. I would certainly encourage other young dentists and students to get involved – it is important to have a supportive network of colleagues around you. The Glasgow Odontological Society certainly provides this.
Lewis Olsson, October 2017
Maria Tumelty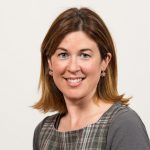 I joined Glasgow Dental Hospital and School in January as a Clinical Lecturer in Oral Medicine and, not being a Glasgow graduate, was unaware of the prestige associated with this organisation. It did not take me long to recognise the rewards of becoming a member.
Not only does it provide high quality lectures delivered by world renowned speakers but it is unique in enabling hospital dentists and general practitioners to engage in discussion together with the overall aim of advancing our profession. It is my privilege to be a council member and I hope to encourage membership of young graduates. The meetings offer an excellent opportunity to engage in lifelong learning, forge links within the dental community and get some CPD points at the same time!
Maria Tumelty, October 2017
JOIN the Glasgow Odontological Society to benefit from access to high quality CPD and a community of dental professionals.