The Glasgow Odontological Society is one of Scotland's oldest dental organisations. The aims of the Society are to promote the advancement of dentistry and the highest standards of patient care. Find out more about our history and the modern day society.
Important Info: Annual subscriptions
Your annual subscription is taken on the same date every year. You do NOT need to do anything unless we contact you about a lapsed payment or you opt to cancel. If you need more information please contact us at support@glasgowodonto.org.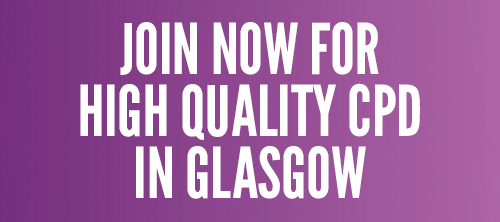 Due to the COVID-19 Global Pandemic the programme for 2020-2021 has been postponed until 2021-22.
In 2021-22 we have organised these provisional dates and tentative topics for members. We will confirm these shortly.
19 October 2021 – Professor Colin Espie : 'Sleep and implications of lack of sleep in relation to performance and stress'
16 November 2021 – Rita Podder: 'Facial aesthetics'
7 December 2021 – Dr. Audrey Espie: 'Behaviour, autism , personality disorders'
18 January 2022 – Helen Kaney from Dental Protection
15 February 2022 – Beth Burns: 'Dental Trauma'
15 March 2022 – TBC
OUR WEBINAR LINE-UP FROM 2020-21