The Glasgow Odontological Society is one of Scotland's oldest dental organisations. The aims of the Society are to promote the advancement of dentistry and the highest standards of patient care. Find out more about
our history
and the
modern day society
.
Important Info: Annual subscriptions
In preparation for the new season we have contacted all current members with an update on your current status. If you need more information please contact us at support@glasgowodonto.org.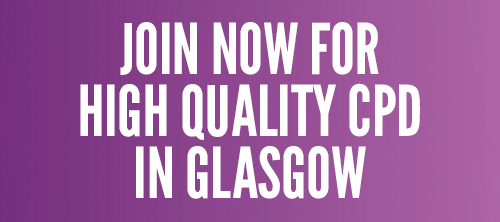 AN UPDATE ON COVID-19: 6 August 2020
Due to the COVID-19 Global Pandemic the programme planned for 2020-2021 has been postponed until 2021. The Society is keen that we continue to provide CPD for our members in this Global Pandemic and we are therefore moving to a web based platform initially for the meetings on 22 September (new date for the postponed March 2020 meeting), 21 October, November and December 2020. A programme for this will be published as soon as the dates are confirmed. We hope that all members, their friends and family continue to stay safe in the circumstances.
Our season of evening lectures runs from October until March. In 2019-20 we welcomed a wide range of speakers on an eclectic mixture of topics. Membership costs only £30 per year and gives you access to six evening lectures. Details of our line-up for the revised season beginning on 22 September with Lee Savarrio.
OUR LINE-UP FROM 2019-20