The Glasgow Odontological Society is one of Scotland's oldest dental organisations. The aims of the Society are to promote the advancement of dentistry and the highest standards of patient care. Find out more about our history and the modern day society.
Important Info: Annual subscriptions
Your annual subscription is taken on the same date every year. You do NOT need to do anything unless we contact you about a lapsed payment or you opt to cancel. If you need more information please contact us at support@glasgowodonto.org.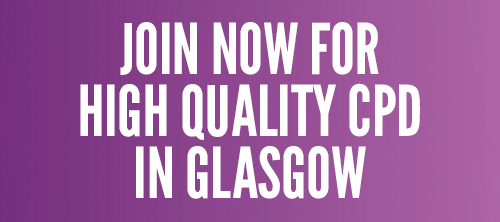 Due to the COVID-19 Global Pandemic the programme for 2020-2021 has been postponed until 2021.
However we are delighted to be able to offer you an interim series of online lectures which will all qualify for CPDA. These meetings can be viewed in real time or on catch-up for up to a week (CPDA only applies for real-time attendance).
Join us this session for vital updates from Glasgow's Chief of Dentistry and the Chair of the SDPC, then hear how your whole team can adapt your working arrangements and engage with core groups from Chris Barrow. In these ever-changing times, we hope that all members, their friends and family continue to stay safe in the circumstances.
Our season of evening lectures runs from September until March.Membership costs only £30 per year and gives you access to six evening lectures. See the details of our line-up for the revised season beginning on 22 September with Lee Savarrio below.
OUR WEBINAR LINE-UP 2020-21