The Glasgow Odontological Society is one of Scotland's oldest dental organisations. The aims of the Society are to promote the advancement of dentistry and the highest standards of patient care. Find out more about our history and the modern day society.
Important Info: Annual subscriptions
Your annual subscription is taken on the same date every year. You do NOT need to do anything unless we contact you about a lapsed payment or you opt to cancel. If you need more information please contact us at support@glasgowodonto.org.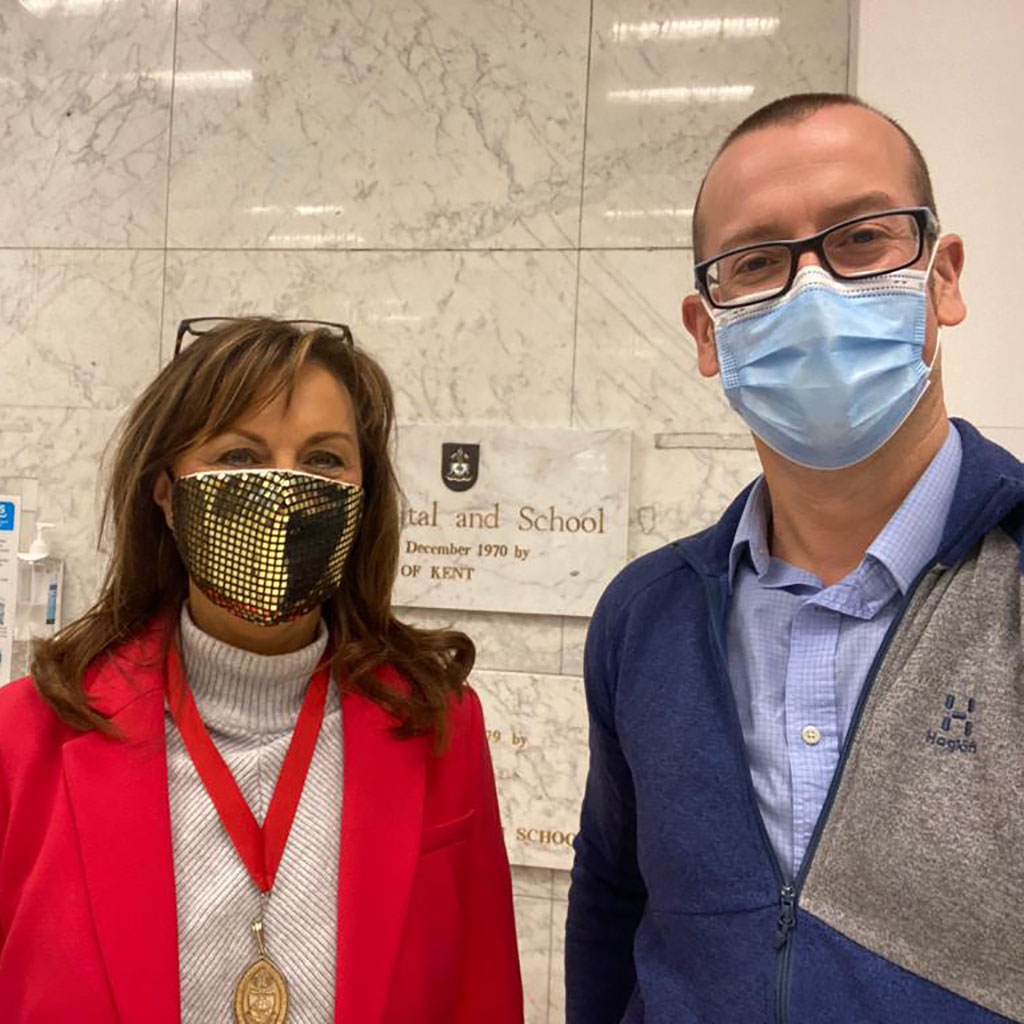 Presidential Handover, Covid-style
Our President for 2019-21 Will McLean has overseen a very different programme of events during his longer than anticipated time in office.
We are hugely grateful to Will for being so flexible in running events via webinar and also cooperating with colleagues in a range of organisations to bring you a highly relevant series of lectures.
Will's time in charge came to a close recently in the glamorous surroundings of Glasgow Dental School when our new President Josephine Weir received the chain of office in suitably Covid-compliant style.
We wish Josephine all the very best for Season 2021-22 which will be a hybrid of webinar and face-to-face events.
This year we also saw a changing of the guard when our long-serving Secretary Fiona Mackenzie decided to relinquish her role. We are hugely grateful to Fiona for her hard work and diligence and are delighted that she will continue to play a part in the Society. We are also delighted to welcome our new Secretary Lizzie Todd to the fold and look forward to December when we hope our new team can meet you all in person.