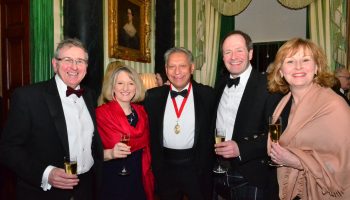 We were delighted to return to the Royal College of Physicians and Surgeons of Glasgow on 234-242 St Vincent Street where we gathered in magnificent surroundings for an evening of fine dining on 22 Feb 2020.
All proceeds from the raffle went to the Glasgow Oral Health Improvement Student Society (GOHISS).
GOHISS is a group of 3rd-5th year dental students working to make Glasgow's smiles better. With a strong focus on prevention, we aim to get people thinking about their oral health. We do this by educating them and enabling them to take control of their dental wellbeing, while promoting the dental profession as friendly and approachable.
Our After Dinner Speaker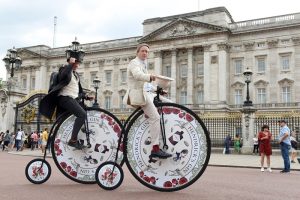 This year's after dinner speaker was David Fox-Pitt MBE whose innovative charity fundraising adventure challenges focus on providing positive messages for young people and schools. These include WildTime Offline which promotes a move away from digital to activities in outdoor spaces as well as workplace skills sessions for apprentices in Aberfeldy Workshop. He is also a member of the cross-party think-tank 'Inspiring Scotland' which aims to get early years children into the outdoors.
David Fox-Pitt's MBE was awarded for services to the adventure challenge industry and to charity and his most recent endeavour saw him complete a charity cycle from Land's End to John o' Groats on a Penny Farthing, covering up to 95 miles a day and raising over £25,000 for Mary's Meals.