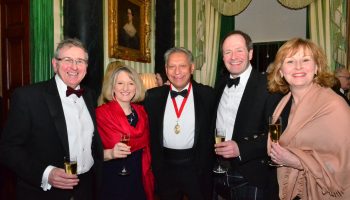 We will return to the Royal College of Physicians and Surgeons of Glasgow on 234-242 St Vincent Street where we will gather in magnificent surroundings for an evening of fine dining on 29 April 2023.
Booking is open! Places at the event have been held at 2022 prices £69 per head.
We are delighted to be able to announce that Professor Jason Leitch will be our keynote speaker.
If you have any queries please email Andrew at support@glasgowodonto.org.
Annual Dinner 2023 Booking Form
"*" indicates required fields