Alastair MacDonald
4th December 2018 @ 6:30 pm

-

8:30 pm

Free – £20
Event Navigation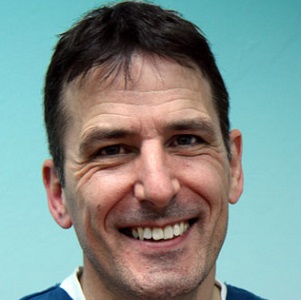 You must be logged in to book tickets.
Tickets are not available as this event has passed.
What are you looking at?
Aims:
A review of endodontics with an emphasis on diagnosis. Endodontic diagnosis can be very challenging and misdiagnosis is a risk when the clinician is confronted with a patient in acute pain who demands something done – NOW. Clinical cases will be presented demonstrating various diagnostic challenges. The association of maxillary sinusitis with endodontic pathosis will also be reviewed.
Attendees should be able to:
Appreciate the complexity of the endodontic diagnostic challenge
Learn the importance of a history taking in diagnosis
Review the association of the maxillary sinus and endodontic pathosis
About Alastair MacDonald
Alastair MacDonald qualified BDS from Glasgow University in June 1985. During the 5 years he spent in General Dental Practice in Glasgow, he decided to specialise in Endodontics. After a fact finding mission to the USA, where Endodontics has been an ADA accredited speciality since 1963, he entered a full-time 2 year programme in 1990 at Indiana University and qualified with a Certificate of Postgraduate Study (2 years) and Master of Science in Dentistry in 1992.
On returning to Scotland, Alastair established the first, and still the only, dedicated Endodontic referral practice. After 10 years in the West End of Glasgow, Alastair moved his practice to Charing Cross in October 2004. Referrals are taken from General and Specialist dentists from all over Scotland and beyond.
Alastair MacDonald has been involved in endodontic education since 1993, lecturing extensively to dentists throughout the UK and internationally. In 2003 he was employed in Glasgow Dental School Postgraduate MSc. Primary Care programme and in 2003-05 he taught part-time in the Endodontic Graduate programme of the Eastman Dental Institute in London where he was an Honorary Clinical Lecturer in Endodontology. He is currently a Specialty Doctor in the Restorative Department of Glasgow Dental School and an Honorary Clinical Teacher in the College of Medicine, Veterinary and Life Sciences, University of Glasgow.