What is Sleep, and Why Does it Matter?
'Sleep and implications of lack of sleep in relation to performance and stress'
Sleep is nature's primary provision for daytime functioning and is fundamental to physical, cognitive and emotional health. Both sleep deprivation and disorders of sleep have acute and chronic effects upon health and performance, as well as posing everyday risks. This presentation will explain the importance of sleep and circadian processes, describe how these processes interact to deliver daytime wakefulness, outline the major sleep disorders and their impact, and summarise evidence-based treatment approaches to these disorders. Particular attention will be paid to dental aspects of sleep medicine (e.g. identification and management of obstructive sleep apnoea, bruxism and orofacial pain) as well as to how we as professionals can maintain our own sleep health for optimal personal and occupational performance.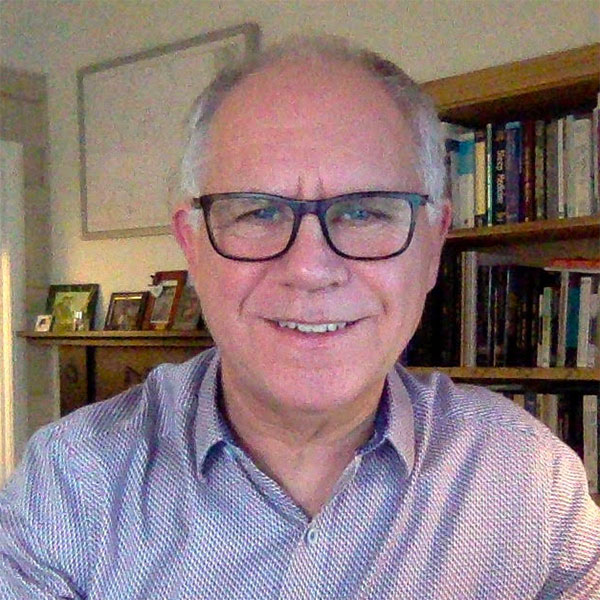 Understanding the nature of sleep, its phases and stages, and how it is regulated by the molecular clock
Understanding the nature and consequences of sleep deprivation, circadian dysregulation and specific sleep disorders upon health and daytime functioning
Understanding the potential of dental sleep medicine to identify and manage certain sleep disorders
Understanding the practical steps that can be taken to promote one's own sleep health to ensure personal wellbeing and best professional practice
Development Outcomes and Topics
Development Outcomes: A, B, C and D
Effective practice management, evidence-based research, emerging technologies and treatments
About Professor Colin Espie
Colin is the Professor of Sleep Medicine at the University of Oxford, where he is Director of the Experimental & Clinical Sleep Medicine research programme, and Clinical Director of Oxford Online Programme in Sleep Medicine . He is a Senior Research Fellow at Somerville College and an Honorary Senior Research Fellow in the University of Oxford Department of Psychiatry. He is also an Emeritus Professor of Clinical Psychology, at the University of Glasgow.
He is internationally known for his work on insomnia and its treatment, using cognitive behavioural therapeutics (CBTx). He has published over 300 scientific papers and several textbooks. He is Deputy Editor of Journal of Sleep Research, serves on the editorial board of Sleep Medicine Reviews, and was awarded Honorary Fellow of the BABCP (British Association for Behavioural & Cognitive Psychotherapies) in 2015, the Mary A. Carskadon Outstanding Educator Award by the Sleep Research Society in 2017, and the Peter Hauri Lifetime Scientific Achievement Award by the Society of Behavioral Sleep Medicine in 2021. He is a Fellow of the British Psychological Society, the Royal Society of Medicine, and the American Academy of Sleep Medicine.
Colin is actively involved in print, TV and social media regarding the science of sleep (twitter.com/ProfEspie). He also co-founded https://www.bighealth.com/ the developer of SleepioTM which is now widely available in the NHS-UK and in the US healthcare system.